Assistant Professor of Physiology
Director of Biomedical Sciences MS Program
(317) 955-6265
jmhum@marian.edu
Evans Center, Room 312A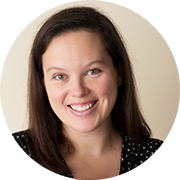 Biography
Julia Hum, Ph.D., is an Assistant Professor of Physiology at the Marian University College of Osteopathic Medicine. Dr. Hum serves as the Director of the Master's in Biomedical Sciences (BMS) program and was a founding faculty member of the program in 2016. She earned a Bachelor of Science in Biology from Saint Mary's College, Notre Dame, Indiana, and a Ph.D. in Cellular and Integrative Physiology from Indiana University School of Medicine. Her thesis research was in the area of cellular signaling that promotes and inhibits the anabolic response of bone cells to mechanical loading. As a postdoctoral fellow she investigated phosphate's regulation by the hormone Fibroblast growth factor-23 (FGF23) in both common and rare diseases.
During her graduate and postdoctoral training Dr. Hum was awarded fellowships based on both on her teaching skills and research proposals. She was selected as a National Science Foundation (NSF) Teaching Fellow for the GK-12 Urban Educators program, and was an invited teaching assistant for a Woods Hole microscopy workshop. She was awarded the American Society for Bone and Mineral Research's (ASBMR) Young Investigator Award. Dr. Hum was selected as an ASBMR Endocrine Fellow during her postdoctoral training and was awarded a research fellowship from the American Heart Association (AHA).
Dr. Hum is the Co-Director of the Bone & Muscle Research Group at Marian University. Her lab's primary research area includes investigating how osteoblasts and osteocytes communicate in response to mechanical and hormonal signaling. Her lab is funded, in part, by an American Osteopathic Association grant studying how soft tissue manipulation therapy affects bone anabolism. Recently, her research team has expanded their work to include studies on best practices in graduate education, identifying hurdles to careers in healthcare, and the well-being of osteopathic medical students.
Dr. Hum lives in Indianapolis with her husband and their four young children. Having grown up in the Hoosier state, she's a lifelong basketball fan and former collegiate player. She cherishes time spent outdoors with her family and enjoys participating in science outreach activities.