Welcome from the Director
Hello and welcome to the Marian University counseling program!
Counseling is an incredibly inspiring, humbling, and challenging profession, and it is not for everyone. You may be certain this is your professional path. You may be merely curious or actively considering. In any case, I'm glad you're here to learn more, and I hope this is an exciting time in your life (even if it may also be nerve-wracking and stressful). Finding a program that is the right fit is important, and I encourage you to gather as much information as you can to make the best, most informed decision for your future.
Marian's program, like many others you're likely investigating, is rooted in the scientist-practitioner training model and prepares students to conduct evidence-based individual and group psychotherapy with a diverse array of clients. Uniquely, however, it is also a holistic program that attends to body, mind, and spirit.
A few things other things distinguish Marian's counseling program:
Small cohort model: Your undergraduate experience may have been a small one, and you know that sense of community and connection suited you well. You may have been in a large school and appreciated that environment, but you want and need something different from graduate school. With a small program, you will receive the intensive supervision and feedback you need to develop the therapy and critical thinking skills necessary to be an effective counselor. That intensive supervision starts semester one with live observation of your skills in a simulation lab to prepare you for your work with clients semester two. You will also have the opportunity to get to know your classmates and professors well and collaborate professionally in myriad ways.
Rooted in social justice and advocacy: In your classes and training experiences, you will learn how to think about psychology, counseling, and science employing a social justice framework. You will consider issues of power, privilege, and systemic and institutional influences on behavior and health and learn appropriate interventions with your clients. You will also learn ways to consider advocacy as part of your professional role and identity.
Scientific foundation: As a master of science program, Marian's counseling program emphasizes the importance of scientific knowledge and thinking and applications to behavior and health. In addition, students have the option to complete a thesis on a topic of their choice. This is an original empirical work that may be presented and published and may be a good choice for students considering doctoral study.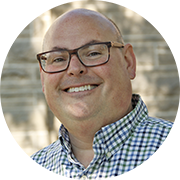 I hope this information helps give you a sense of some of what makes Marian's program special. Please do let us know what questions we can answer.
Sincerely,
Michael L. Slavkin, Ph.D., LMHC, NCC
Director of the Master of Science in Counseling Program and Assistant Professor